Guitars are marvellous, and without them, The Beatles wouldn't have got very far. I like guitars, but don't really know the first thing about them. I play (if you can call it that), but that's as far as it goes, I don't know any of the technical stuff.
So below is a collection of my favourite Beatle guitars.
1965 Epiphone E230TD Casino
As played by John Lennon. Made it's debut at the NME Poll Winners Concert in 1966. Notably appeared in the 'Rain' promo (Left). John had the guitar sanded in 1968 (right) to improve the tone.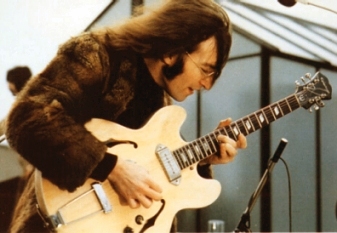 1964 Rickenbacker 325
John's Beatlemania-era guitar. Used in bloody LOADS of stuff, notably the earlier live performances. The first album it appeared on was A Hard Day's Night. [My personal favourite too )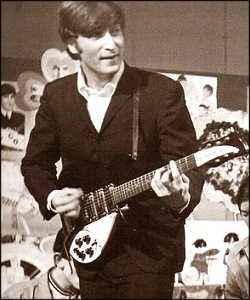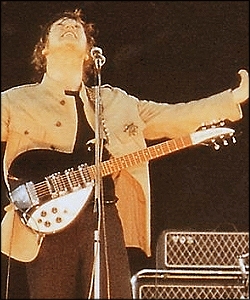 1963 Gretsch 6122 Country Gentleman
George's guitar, most used on the earlier performances and albums. The guitars highlight was the solo in Till There Was You (in my opinion)